VIETNAM TRAVEL

It can be said that Vietnam is one of the paradise of tourism and beautiful scenery, with a coastline of more than 3000km, combined with wonderful nature reserves, bustling cities, and historical sites, unique and fascinating culture, and a long list of some of the world's best cuisines are wonderful experience opportunities for international travelers.
As a small country, but visitors to Vietnam can not help but be surprised that this country has so many diverse types of terrain. The scenic spots in Vietnam are also colorful, no two regions are the same.
From long white sandy beaches with beautiful jade blue water such as Nha Trang, Phu Quoc island to the murky tropical forests of Mekong delta where the leaves are woven, blocking the sun or the sheer mountains "touch the sky" that make visitors feel like they are flying in the clouds… Those are just some of the impressive sights that visitors can check out when coming to Vietnam. Not only that, with human hands, the Vietnamese people also contributed to the creation of unique architectural works, and beautiful scenes can also be daily images of simple and sincere people with bold traditions. All of these create a very special landscape of people and nature in Vietnam, which is also an attraction for many tourists to visit!


---

<700>Vietnam Tours700>
<700>Customize your trip700>

Choose the tours which suit your requirements, from trans-country all-inclusive tours to short break vacations or adventure loops...

Design your own itinerary in a flexible and professional way, control your expenses and opt for your preferred activities...

<700>Vietnam Visa on Arrival700>
<700>Vietnam Hotels and resorts700>

An "Approval Letter" will be obtained before your arrival in Vietnam, it will be forwarded to passengers by fax or email....

A list of popular hotels and resorts in the main destinations, ranging from backpacker hostels to luxury beach resorts......

<700>Vietnam City Guide700>
<700>Vietnam Travel News700>

Travel guide and information on attractive cities including accommodation, restaurants, transports, sightseeing, maps....

Latest news and up to date information for travellers before coming to Vietnam, find out what's going on across the country...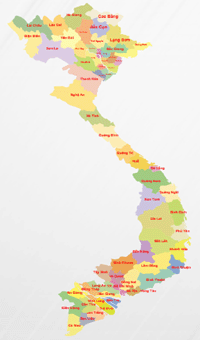 Travel information

Weather
Package Vietnam Tours
PackageVietnamTours.com (PVT) managers have been in Vietnam travel for more than 20 years. As a local tour company, PVT offers customers travel service at high quality. We also provide travellers with useful guide and tips when planning a trip to Vietnam. At PVT, we specialize in middle class travel services for travellers looking for a memorable Vietnam tour at affordable cost while retaining the quality of the trip at the best standard possible, we have set up a network of local service providers across Vietnam, from accommodation, transports are at passengers' requests. From family private tours to short beach breaks...Read more